Government of India has invested huge on various self employment schemes leading to setting-up of Business Incubators at several parts of the country which needs trained man-power to manage these centres. Osmania Technology Business Incubator (OTBI), Osmania University provides Fellowship opportunities to aspirants and working professionals those who are looking to have their career in innovation, incubation and entrepreneurship space where they get chance to work closely with startups and its Founders incubated at OTBI. After completion of this fellowship program most of the candidates get absorbed by premium institutions with whopping packages. Interested candidates can send their full curriculum vitae and expression of interest to Director, Osmania TBI by sending email to director.tbi@osmania.ac.in
Dr. Nishant Peddagopu served as Innovation Fellow at Osmania Technology Business Incubator (OTBI), Osmania University from April 2023 to August 2023 after which he got recruited by the prestigious BITS Pilani, Rajasthan as the Chief Operating Officer (COO) for the Technology Enabling Centre (BITS-TEC) which is funded by the Ministry of Science and Technology, Government of India. 
He was earlier Material Scientist at Procter & Gamble (P&G), Germany; Trainee at CSIR-NML i.e. National Metallurgical Laboratory and prior to that at Tata Motors, Jamshedpur. He also got trained at the Start-up School, Heidelberg University, Germany during his Ph. D at Università di Catania, Germany. He did his Masters from University of Augsburg, Germany and Bachelors at Manipal Institute of Technology.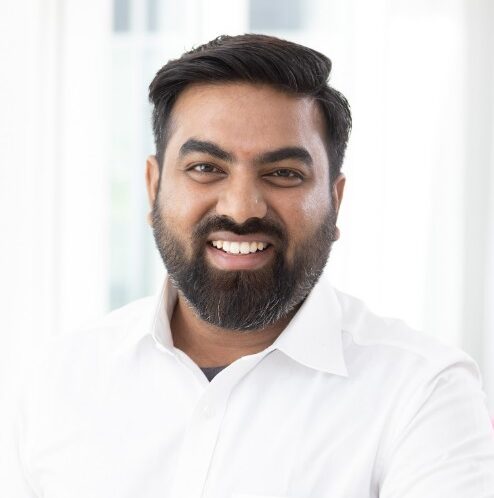 Chief Operating Officer (COO), Technology Enabling Centre (TEC), BITS Pilani, Rajasthan
Dr. Sharath Chandra Reddy Aduri is a visionary leader and a continuous learner with a deep multi-disciplinary understanding of emerging technologies in the field of healthcare, technology, business, and innovation. He has multiple degrees and certifications in dentistry, public health, finance, technology management, and company secretaryship.
He is currently working as the director of public health for Cross Family Multispeciality Hospital and Scala Dental Care, and as the co-founder or advisor for several start-ups and ventures in the healthcare, biotechnology, engineering, e-commerce, and quality management domains. He is also an innovation fellow at the Osmania Technology Business Incubator and a member of the board of studies at St. Pious X Degree and PG College.
He has co-founded professional platforms like Telanagana Dentists Forum and Thought Leaders Forum, and has worked with various start-ups from ideation to market diffusion.