Dr. R. Hafeez Basha was earlier CEO of Chandigarh University Technology Business Incubator (funded by DST-NSTEDB) and Social Entrepreneurship Consultant at Canada based SOPAR-Bala Vikasa Center for Social and Responsible Business, he was also Dean / Director at various Engineering Colleges including Lords, Ashoka, Bharat Institutions, etc. Prior to this he worked with corporate companies such as Thomson Reuters, Satyam Computers, SELCO International, Pentagram Research Centre, etc.
He visited 13+ countries with full funding, delivered 100+ Invited Talks, appeared in 180+ newspaper articles and served Government of India as Advisor / Expert at various agencies including prestigious Union Public Service Commission (UPSC), National Rural Entrepreneurship Mission, Unnat Bharat Abhiyan (UBA), NSTI-Hyderabad & NIMI-Chennai of MSDE, EDC-MSME, NCAM-MEITY, AICTE-NEAT, AIM-NITI Aayog, etc.
He did his B. Tech in Electrical & Electronics Engineering from JNTU-Hyderabad, M. Tech in Computer Science & Engineering from Acharya Nagarjuna University, Ph. D in Computer Science & Electrical Engineering from Kumamoto University with Japanese Government's MEXT scholarship during which he also attended Winter School at Blaise Pascal University, France and Summer School at Ho Chi Minh City University of Technology, Vietnam. He later did his Post-Doc from National University of Singapore.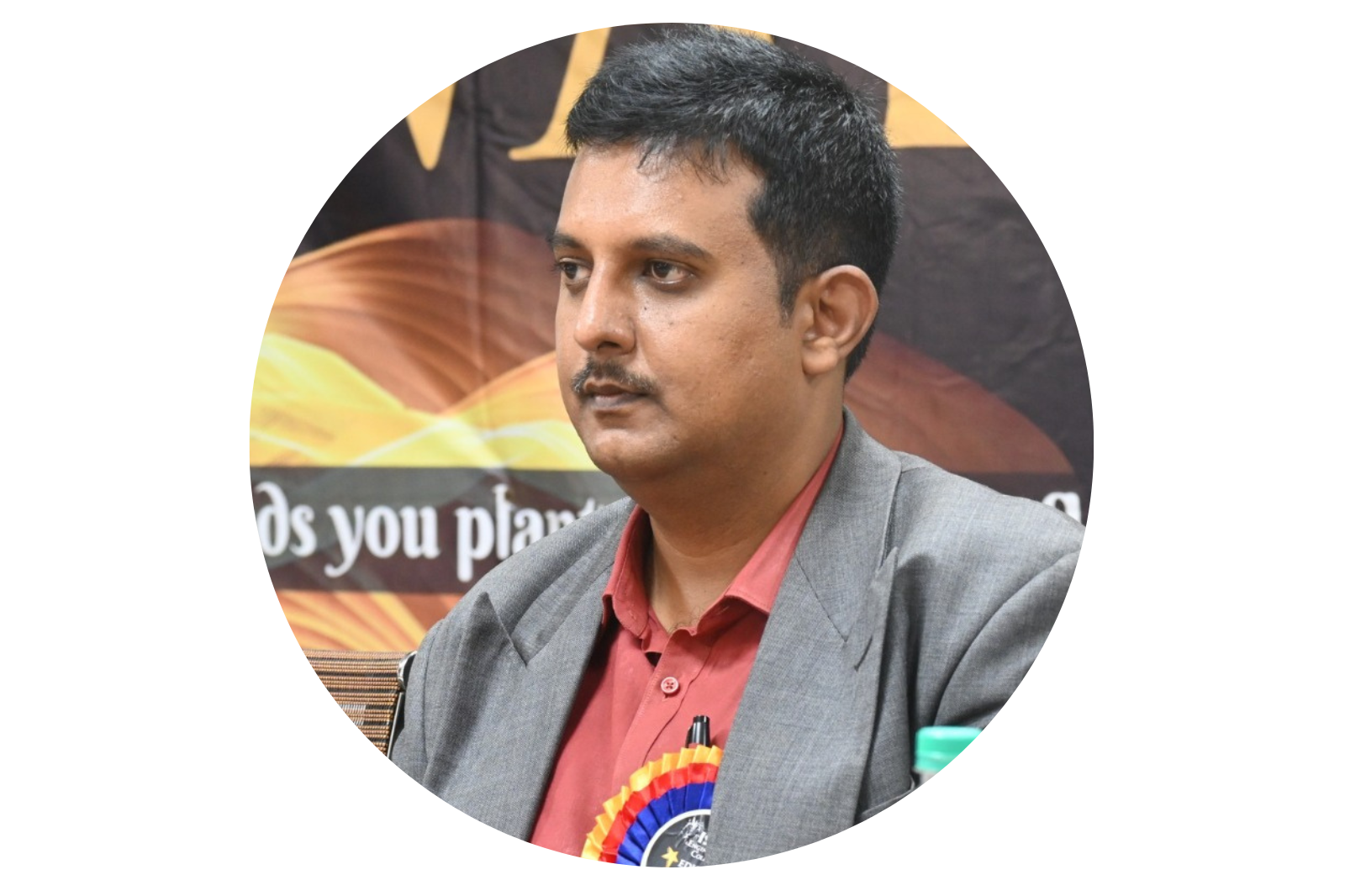 Chief Executive Officer (CEO)
Dr. Sharath Chandra Reddy Aduri is a visionary leader and a continuous learner with a deep multi-disciplinary understanding of emerging technologies in the field of healthcare, technology, business, and innovation. He has multiple degrees and certifications in dentistry, public health, finance, technology management, and company secretaryship.
He is currently working as the director of public health for Cross Family Multispeciality Hospital and Scala Dental Care, and as the co-founder or advisor for several start-ups and ventures in the healthcare, biotechnology, engineering, e-commerce, and quality management domains. He is also an innovation fellow at the Osmania Technology Business Incubator and a member of the board of studies at St. Pious X Degree and PG College.
He has co-founded professional platforms like Telanagana Dentists Forum and Thought Leaders Forum, and has worked with various start-ups from ideation to market diffusion. He has expertise in strategic management of technology, technology assessment, technology transfer, technology forecasting, intellectual property management, organization development, and more. He has a keen view for emerging technologies in realtime scenarios and their applications in business organizations, transforming innate technology core competencies in the age of Industry 4.0 revolution.